Best Parks in Reno NV - Check Out These Reno Parks
Posted by David Tully on Tuesday, April 11, 2023 at 3:09:54 AM
By David Tully / April 11, 2023
Comment
Best Parks in Reno Nevada - Check Out These Reno Parks
Looking for a picnic area, play equipment, or a tennis court for you and your family to enjoy? Check out our top 5 parks in Reno! If you're looking to take your family and kids to do some outdoor activities, you're going to want to check out these popular parks. Some are located in South Reno, NW Reno, and Downtown! But, these are all really great parks in the Reno area.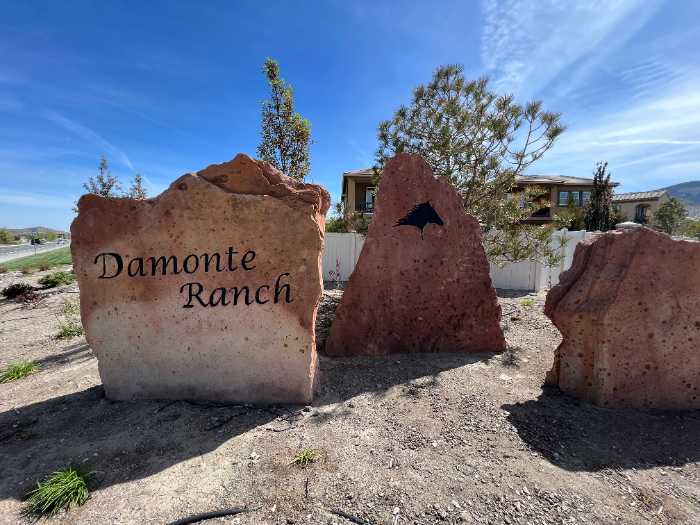 Damonte Ranch Park - Located in South Reno NV
Damonte Ranch Park is a great option for those looking for a little bit of everything. There is a playground, basketball courts, picnic areas, walking, and hiking trails, there's something for everyone at Damonte Ranch Park. One of the best parts of the Damonte Ranch Park is that it gives you easy access to the beautiful Damonte Ranch wetland's walking paths. You have miles of walking trails and you will see kids, couples, and families, all walking their dogs, riding their bikes, or running through the jogging areas. This area has a really great feel and you also get gorgeous views of Mt. Rose. This is a really great neighborhood park if you live in South Reno or Damonte Ranch. It is located at 1950 Steamboat Parkway.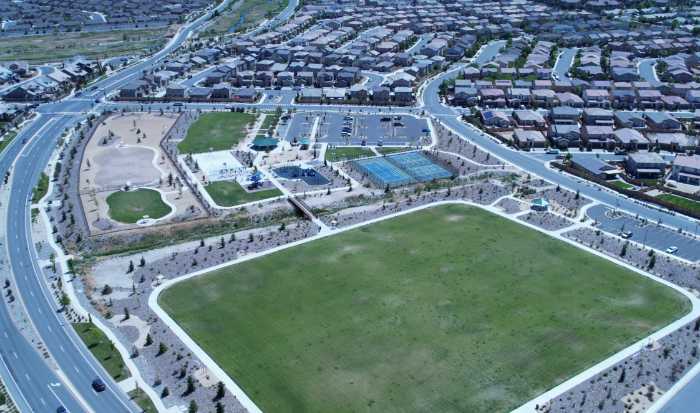 Cyan Park - Located near Double Diamond
Cyan Park is truly the best Reno park in my opinion and the largest park in South Reno. This park is my personal favorite in Reno NV and makes for a great day! With a splash pad and plenty of shade, the whole family can cool off at Cyan Park. Cyan has shade structures, multiple tennis courts, a pickleball court, green space, a children's playground, play structures, picnic tables, a basketball court, and more. If you go here on a cool evening, you will see a bunch of people bike riding, walking their dogs, and just having a good time either at the playground or the many grassy areas and open spaces that they have. You will also have a tremendous view of Mt. Rose and the Sierra Nevada Mountains from this park. If you live in Damonte Ranch or Double Diamond, this is truly an amazing neighborhood park. It is located at 2121 Long Meadow Dr.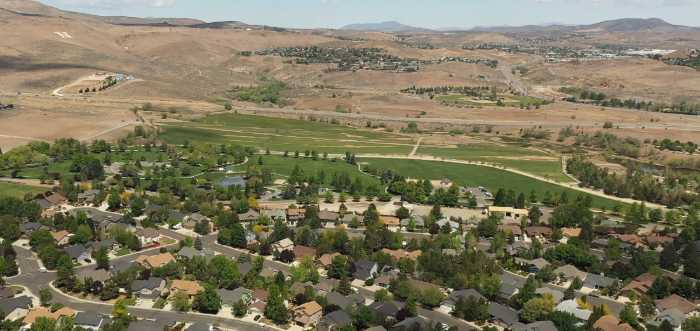 Rancho San Rafael Regional Park
Rancho San Rafael Regional Park is a great option and one of the best parks in Reno for those looking for a little bit of everything, but especially nice if you are looking for a dog park. This park includes hiking trails, a dog park, and a playground, picnic pavilions, there's something for everyone at Rancho San Rafael Regional Park. There are many great events that happen at Rancho San Rafael, including the Great Reno Baloon races, which I highly recommend taking your family to in the month of September. Getting up for dawn patrol can be tough, but it will be well worth it when you see the gorgeous balloons and lights in the early morning hours. This park is conveniently located in Northwest Reno, right next to the University of Nevada at Reno. It is located at 1595 N. Sierra St.
Idlewild Park
Idlewild Park is the perfect place to take the kids. This park includes a playground, a swimming pool, a garden, a tennis court, a volleyball court, and much more. Idlewild happens to be right on the Truckee River as well, which really makes it a gorgeous place to be with the miles of walking trails. Not to mention they also have a skate park! Food truck Friday also takes place at Idlewild Park, but make sure you get there early as there are a lot of park features and open spaces for you to enjoy. It can also get really crowded during the food truck Friday, so make it easy on yourself and find a parking spot early, so you can enjoy this beautiful Reno park. If you're looking to enjoy nature and really take in the Truckee river, you need to check out this park. Idlewild Park is located at 1900 Idlewild Dr.
Wingfield Park
Wingfield Park is a really nice park to take a walk or go for a run and is a park located near downtown. With a river running through it and plenty of trees, Wingfield Park is a great place to get some fresh air and watch your kids play. This isn't like your traditional park in the City of Reno, but it truly is a great park which is located in downtown Reno. You also have access to the Truckee River, which is truly beautiful. It's also great to cool you off in the hot summer. They have an amphitheater that hosts Artown, which is a really good arts event that is held yearly. There are several other festivals that are held at this park, such as the Aloha Festival, Basecamp Fest, and more. It is located at 2 S. Arlington Ave.
Parks in Reno
As you can see, we have a lot of really great parks in the Washoe county area. These are just the top 5 in Reno NV, in my opinion. I highly recommend you check out some of these parks in Reno when you have some time, you won't be disappointed.