Best Things to Do in Sparks, NV For Locals & Tourists
Posted by David Tully on Tuesday, October 31, 2023 at 9:00 AM
By David Tully / October 31, 2023
Comment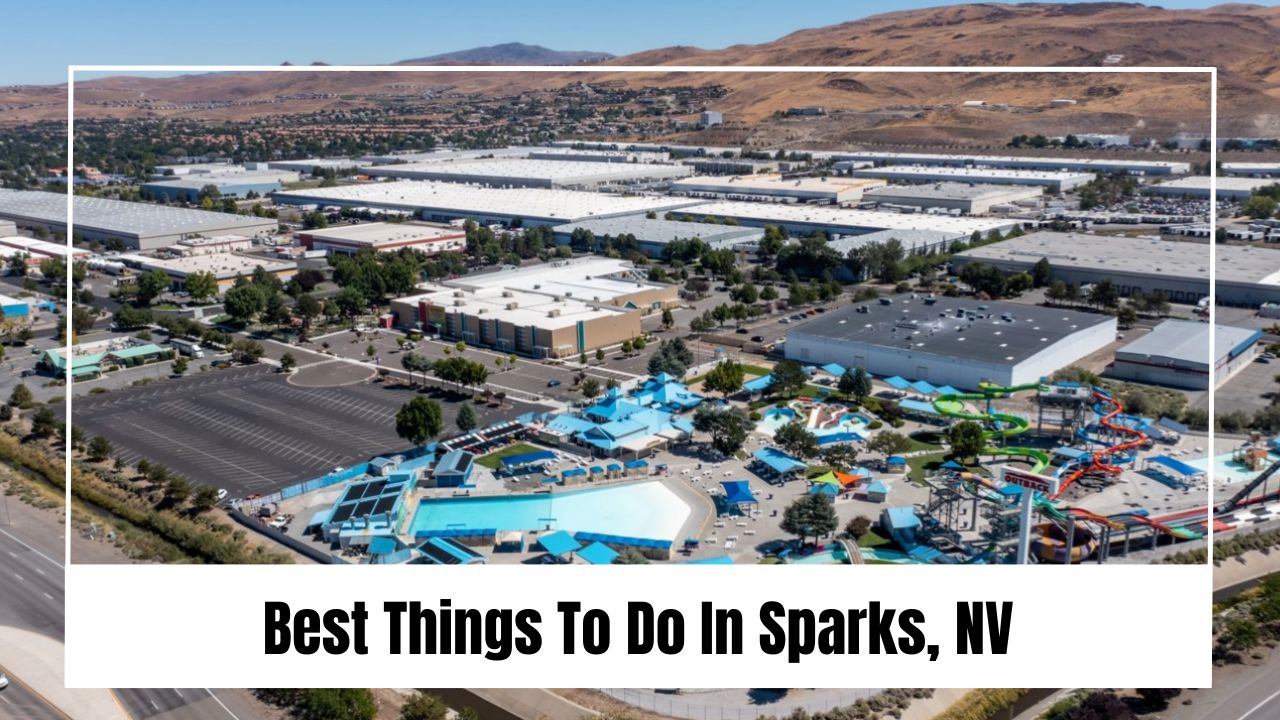 Sparks is a vibrant and thriving community in Truckee Meadows, Nevada, USA. This delightful location has established a reputation as a versatile gemstone with lots of entertainment opportunities to offer everyone.
Sparks is a vital component of the Reno-Sparks metropolitan area that has a wide range of events and activities that appeal to people of all ages and interests.
Sparks, NV welcomes you to lose yourself in a world of opportunities fully. It is renowned for its vibrant entertainment scene and adventurous outdoor excursions. It offers the perfect location for a great vacation or a relaxing weekend combining both stunning natural panoramas and interesting cultural events.
Let's explore the best things to do in Sparks to learn more about this unique city's heart and soul.
Best Things to Do in Sparks, Nevada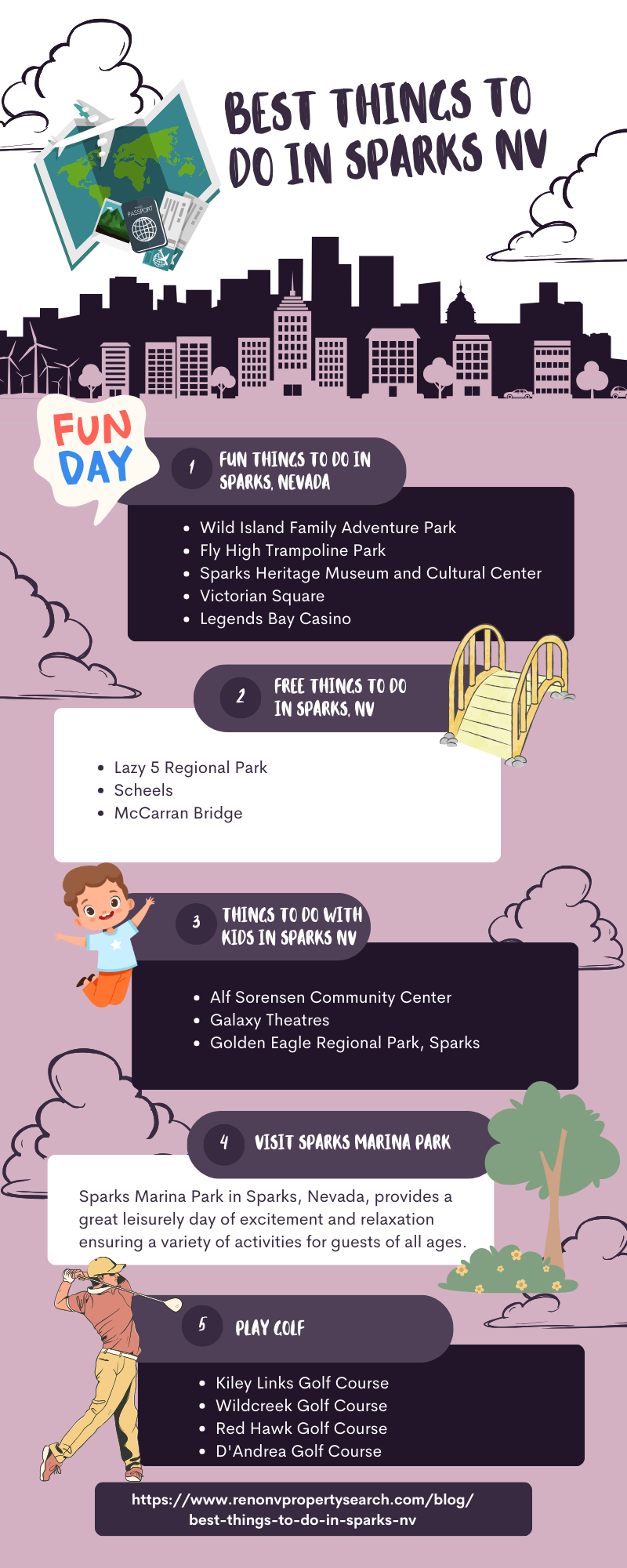 Sparks features a rich variety of things to do on weekends and pastimes. It allows several enjoyable and interesting places for both old ages and kids providing thrilling recreational diversions and engaging cultural destinations.
Sparks has something special to offer for every tourist, whether they are looking for outdoor adventures besides breathtaking natural beauties.
Here are the must-see sights that capture the atmosphere of this lively city as you dive into a world of adventure.
5 Fun Things To Do in Sparks, Nevada
There are several places with fun time opportunities in Sparks, Nevada. You can enjoy a great adventure with yourself and your family by visiting several parks or historical places.
Wild Island Family Adventure Park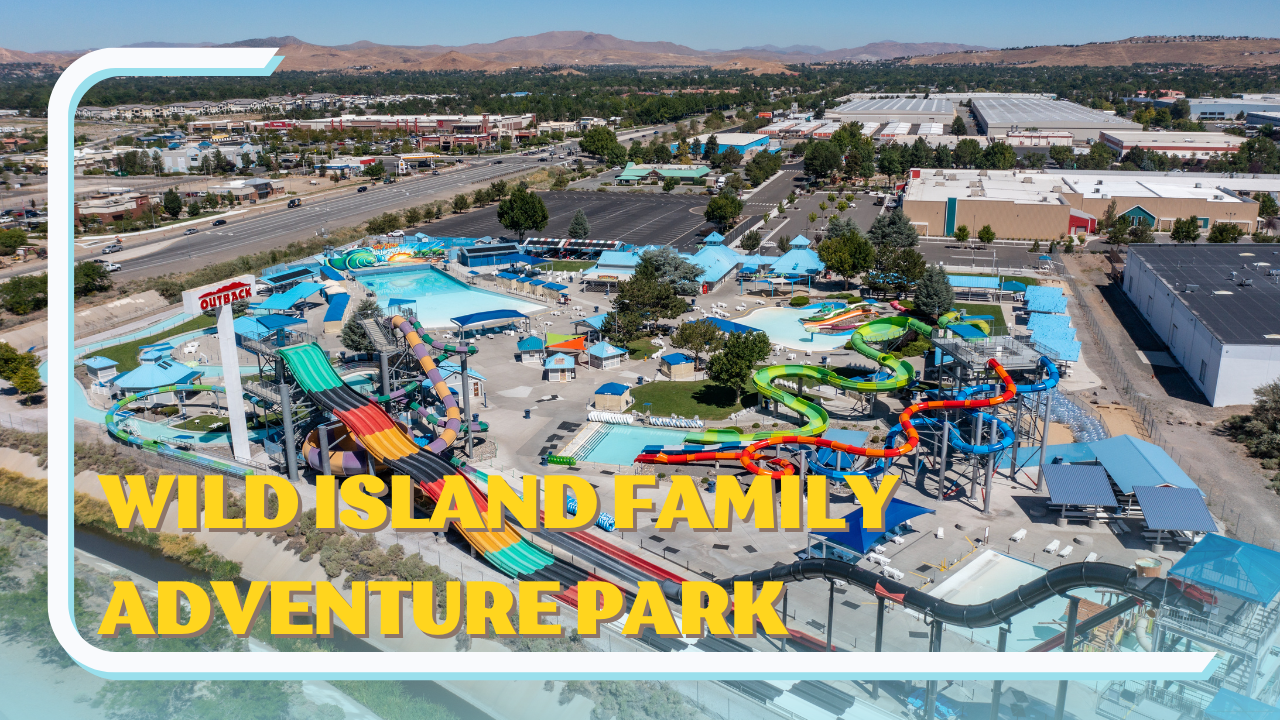 The Wild Island Family Adventure Park is an animated family friendly enjoyable place that attracts adventurous people significantly. This play allows a great joyful time for guests of all ages.
The park's energetic environment includes brilliant colors, attractive sceneries, and an exciting atmosphere providing the ideal environment for an unforgettable adventure and enjoyment.
With a wide range of activities and a varied selection of tourist attractions, this park ensures a fun-filled day full of smiling. Modern bowling arena with plenty of friendly competition and enjoyment, the wonderfully designed mini-golf course offers an exciting adventure for kids of all ages here.
The thrilling water park delivers a refreshing vacation for those looking for a splash of watery pleasure, complete with intense water slides and a soothing lazy river. The go-kart circuits give racing enthusiasts an adrenaline-pumping experience at Wild Island Adventure Park.
The park's arcade games accommodate the needs of game lovers by providing a wide selection of both modern and classic games for countless hours of entertainment. Additionally, guests can unwind in the lively bars found in the arcade and water park sections, which offer the ideal atmosphere for relaxing and socializing.
With an extensive range of attractions and activities, Wild Island Family Adventure Park is an exciting center for creating enduring memories and establishing family bonds in a dynamic and fascinating environment.
Fly High Trampoline Park
A variety of additional activities are available at Fly High Trampoline Park that keep guests interested and entertained. These activities frequently feature, among other things, wall climbing, ninja courses with complicated designs, foam pits, and slam dunk zones.
The park regularly arranges special events to promote a sense of community and friendship among its visitors, such as themed nights, fitness classes, and birthday celebrations.
Sparks Heritage Museum and Cultural Center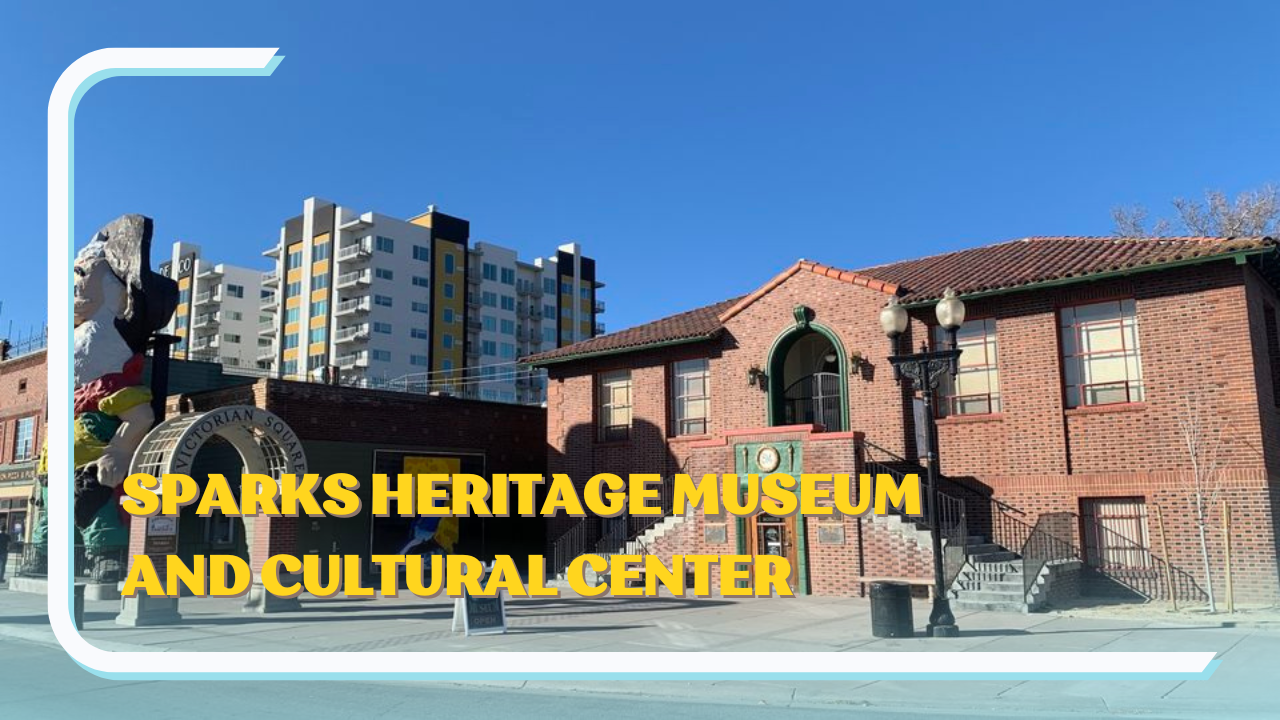 The Sparks Heritage Museum and Cultural Center represents a symbol of the city's timeless legacy and dynamic culture as well as an invaluable asset for visitors desiring to learn more about the fascinating history and culture that defines Sparks.
The museum acts as a center for community involvement and exchange of culture in addition to its function as a historical record. Its dedication to maintaining the past while appreciating the present highlights its importance as a significant cultural memorial in the area, establishing the museum as a must-visit location for locals and visitors.
Tourists are welcomed with an expertly selected set of exhibitions as soon as they enter the museum, that illustrate the development of the city from its earliest days as a frontier settlement to its present status as a booming metropolitan hub.
In addition, the Sparks Heritage Museum and Cultural Center actively involve the neighborhood through a wide variety of cultural events, workshops, and campaigns.
The museum's activities include a wide range of interests, from art exhibitions and historical lectures to live performances and educational seminars that significantly contribute to the city's thriving arts and cultural environment.
Victorian Square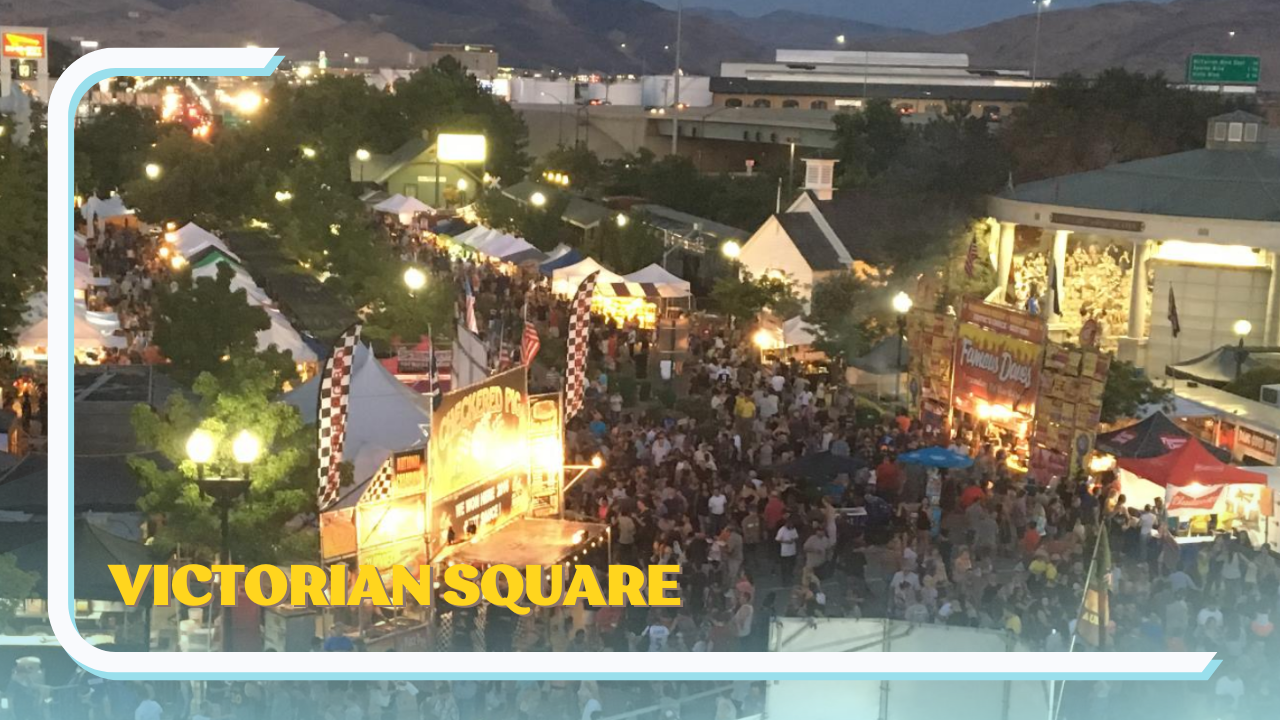 Victorian Square is the center of activity in Sparks, Nevada, attracting tourists with its cheery vibe and variety of attractions. This lively area is recognized for its wide selection of dining choices, appealing to various tastes and preferences, from local culinary delicacies to foreign flavors.
The central area also has several neighborhood outlets, which makes it a wonderful place for shopping for uncommon items or unusual ornaments.
Victorian Square also acts as a center for culture, presenting a variety of sights that showcase the vibrant modern arts scene and the city's historic legacy. Cultural events, live concerts, and art exhibitions are frequently held in the area which display the skills of regional performers while offering a fun setting for celebration and neighborhood participation.
The square's lovely Victorian-style architecture contributes to its appeal by evoking nostalgia and bringing tourists back in time. The perfectly restored structures and magnificent exterior represent the city's historical tradition, providing a glimpse into Sparks' illustrious history while adding to the neighborhood's unique character and charm.
Legends Bay Casino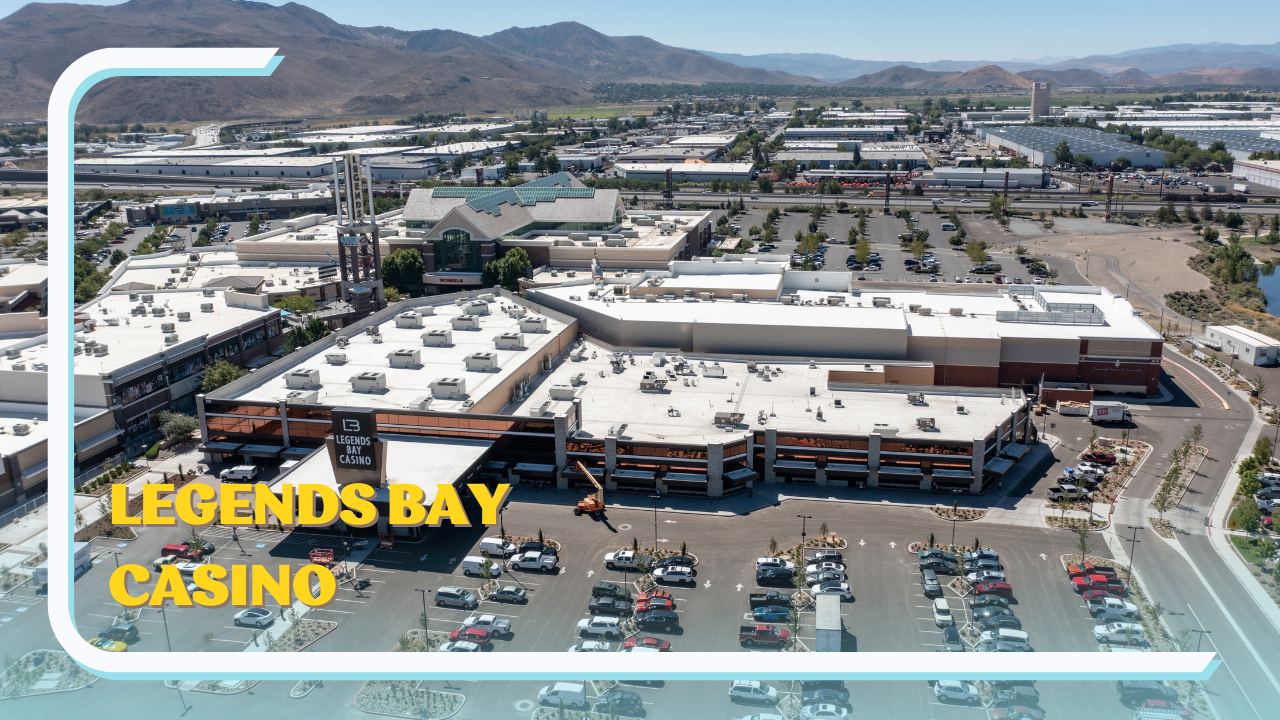 Another fun thing to do at Sparks is visit the Legends Bay Casino in Sparks, Nevada. It's the newest attraction to the entertainment scene in Sparks. The casino was opened in 2022. It's the newest casino opened after a long time in the past 20 years.
The casino covers a wide range of tastes and interests, providing a memorable and pleasurable experience for all of its visitors. This includes offering an extensive selection of slot machines and table games, as well as exciting live entertainment and fine dining options.

3 Free Things To Do in Sparks, NV
A variety of enjoyable free activities are available in Sparks, Nevada, offering tourists to take advantage of the city's picturesque surroundings and cultural attractions without having to spend a lot of money.
Places such as Lazy 5 Regional Park, Scheels, and Mccarran Bridge attract the busy city people allowing a great free time from a busy day.
Lazy 5 Regional Park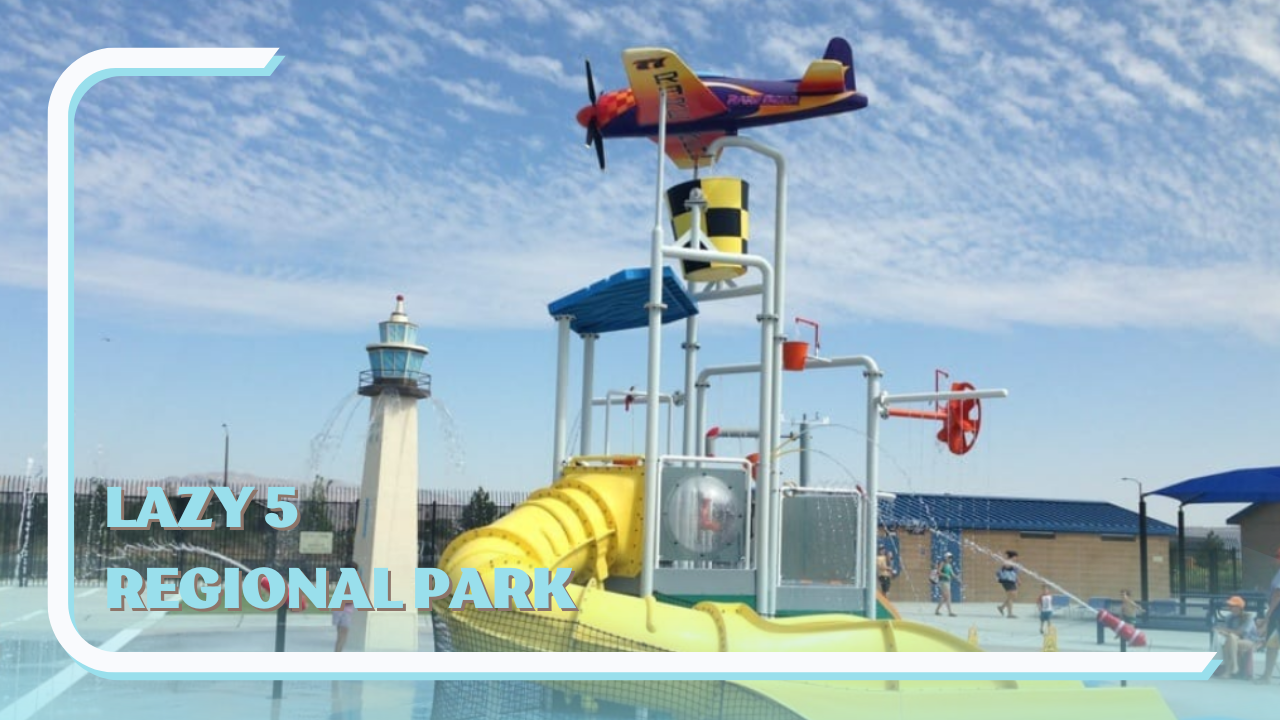 Several activities attract travelers to Lazy 5 Regional Park in Sparks, NV. They can engage in the advantage of ensuring a wonderful and affordable outdoor experience in the park.
There is much space in the park for sporting events, leisurely walks, and large green grounds for picnics. Kids and sports fans can enjoy the well-kept playgrounds and sports fields, which are open to a variety of activities.
There are no fees required to visit such a place and enjoy the vibrant beauties of nature.
The well-kept amenities of Lazy 5 Regional Park, which include hygienic restrooms and sufficient parking space, ensure a convenient and enjoyable visit for everyone. The park is a well-liked location for community activities and get-togethers because of its beautifully kept lawns and picturesque views.
Sparks Marina Park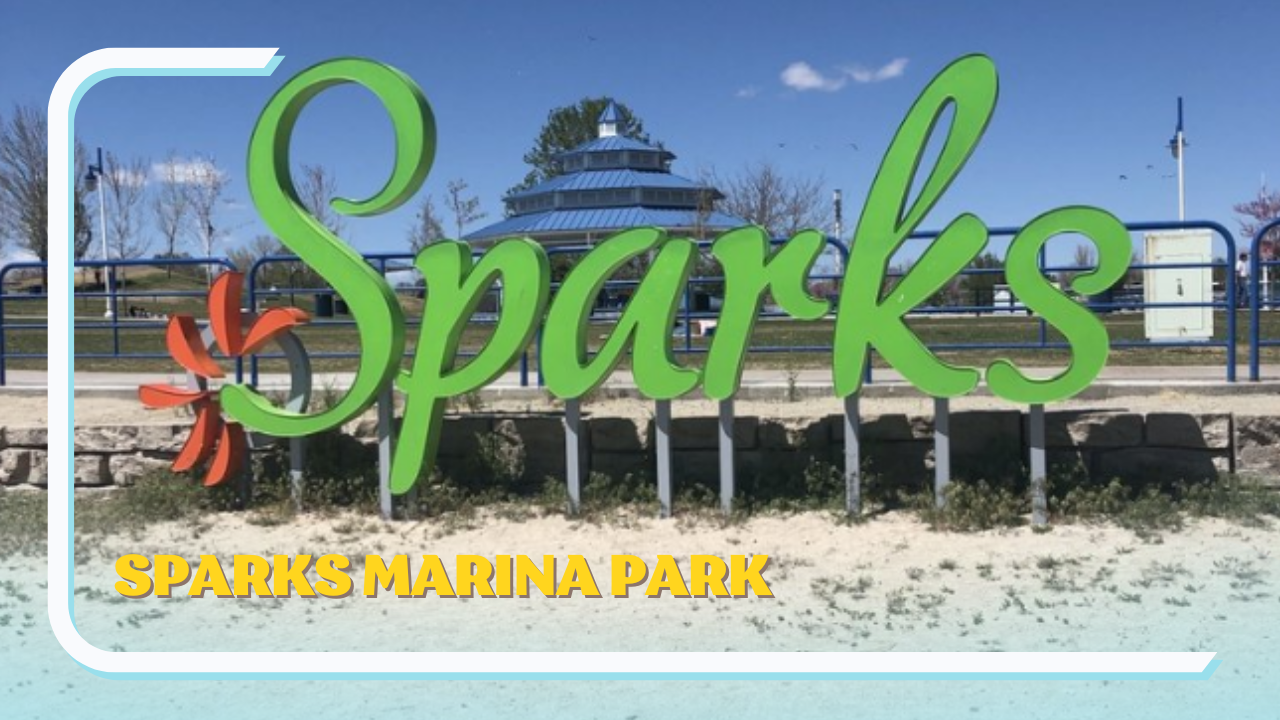 Sparks Marina Park provides a great leisurely day of excitement and relaxation ensuring a variety of activities for guests of all ages. Visitors here can play outdoor games like basketball or volleyball on the allocated courts to encourage healthy competition and friendship among friends and family.
They can enjoy relaxing walks around the lovely lake while embracing the peace of the area. Tourists enjoy a cool picnic while taking in the breathtaking views and breathing in the fresh air on the clean and tidy grassy grounds.
The park also offers the ideal location for a day of fishing, allowing enthusiasts to practice their techniques while enjoying the peaceful environment.
The park's constructed walkways are also great for jogging and bicycling attracting fitness enthusiasts to get in energizing workouts while delighting in the surrounding beauty. For those looking for an outdoor getaway and a special day of leisure and enjoyment among breathtaking natural settings, Sparks Marina Park is the perfect choice.
McCarran Bridge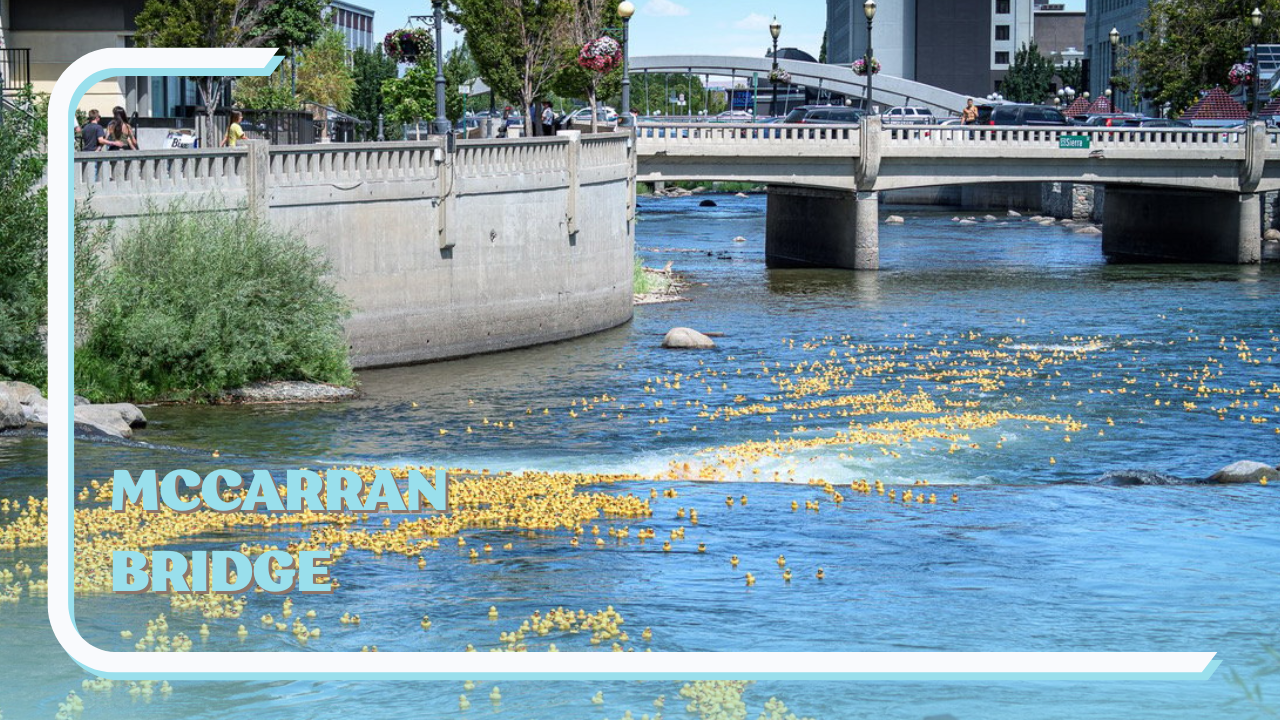 The McCarran Bridge in Sparks, Nevada, is a well-known landmark that links the bustling metropolitan environment to the calming natural beauty of the Truckee River.
The bridge serves as more than simply a means of crossing the river; it also acts as a gorgeous lookout, offering guests incredible vantage points of the nearby surroundings and the calm waters below.
Those seeking to make the most of their trip can choose from a variety of exciting and affordable activities at the McCarran Bridge. The bridge welcomes guests to enjoy a stroll along its pedestrian-friendly walkways as a free and open attraction, allowing them to take in the calming environment and appreciate the Truckee River's natural splendor.
3 Things To Do with Kids In Sparks
Families traveling to Sparks, Nevada, may take advantage of a range of various family-friendly activities such as a day filled with adventure exploring the city's great attractions.
Alf Sorensen Community Center



The Alf Sorensen Community Center in Sparks, NV, offers a focal point for entertainment and family-friendly activities that take into consideration the kids' various hobbies and range of physical activity. The center is furnished with a variety of facilities and features that provide a variety of interesting activities that ensure a fun and educational experience for children of all ages.
Children may play a variety of team sports and outdoor games on the Alf Sorensen Community Center's well-maintained sports fields and courts, which promote social friendship and healthy competitiveness as well.
Kids may explore their interests and abilities while making new friends and developing important life skills through these activities. Which makes this place significantly enjoyable for kids of all ages.
Additionally, a wide variety of classes, workshops, and programs offered by the center are suitable for kids with a wide range of interests, from arts and crafts to informative lectures to interactive activities.
Galaxy Theatres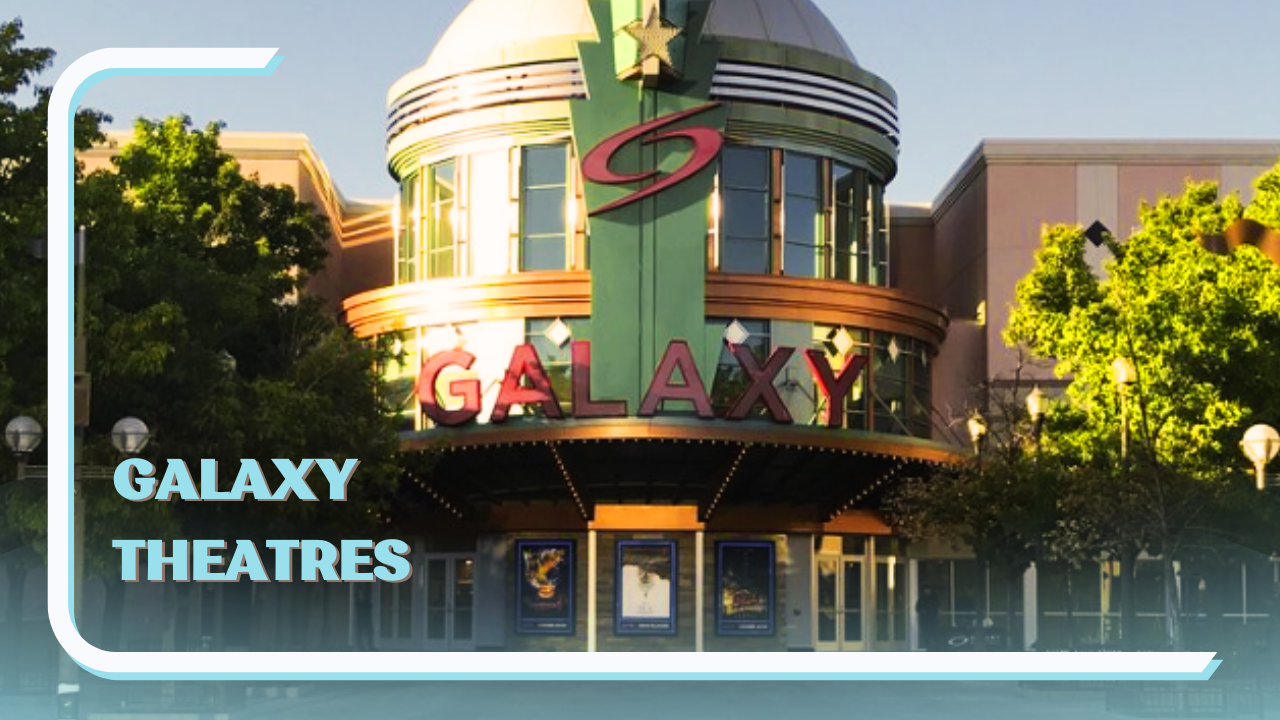 Children of all ages can look forward to a pleasant and engaging cinematic experience on a day at Galaxy Theatres in Sparks, Nevada. The theatre offers an ideal setting for youngstjoy the magic of storytelling and visual entertainment with its luxurious seats, cutting-edge technology, a wide variety of the newest movies, and family-friendly features.
Children may enjoy the thrill of watching their preferred animated heroes come to life on the large screen, encouraging amazement and imagination. Youngsters may enjoy their favorite movie snacks while taking in the engaging stories and breathtaking sights thanks to the selection of vendor stands that provide delicious snacks and treats.
Additionally, the theatre's welcoming environment and polite personnel promote a warm and family-friendly atmosphere, ensuring young guests an enjoyable and hassle-free movie-watching experience.
The Galaxy Theatres in Sparks is a wonderful place for kids to spend a day of cinematic experiences and make enduring memories with their family and friends.
Golden Eagle Regional Park, Sparks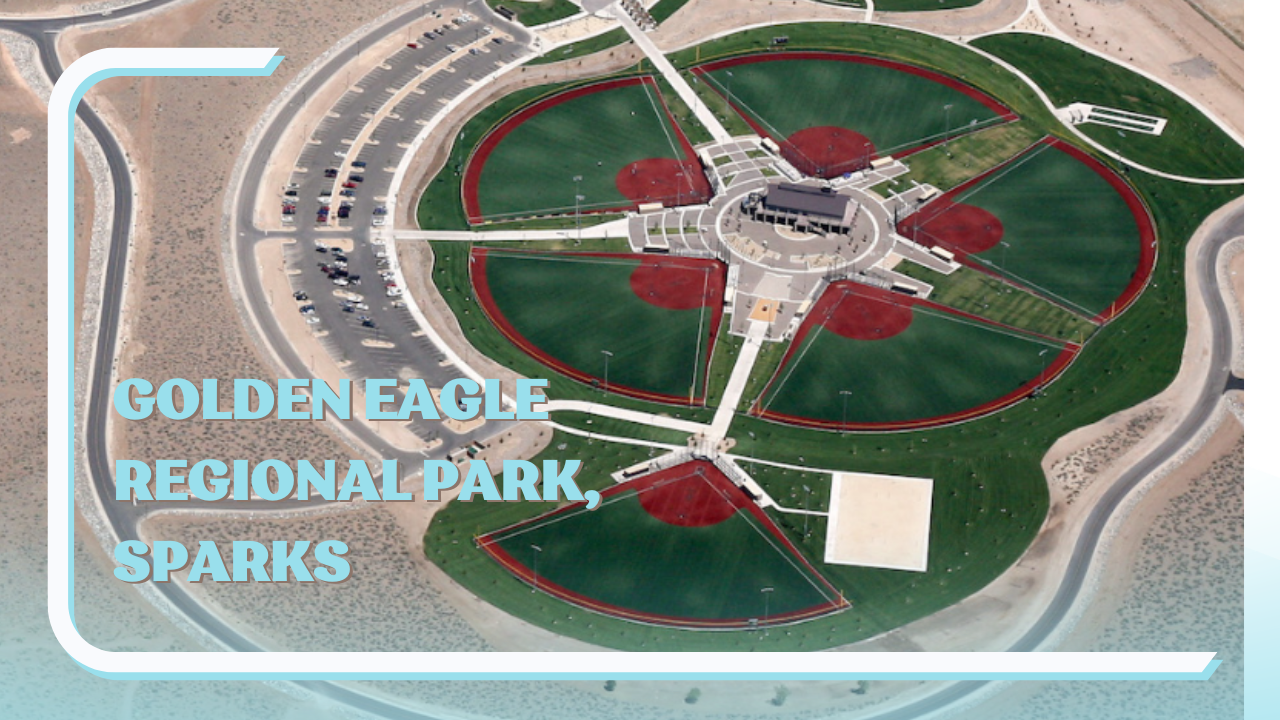 Golden Eagle Regional Park in Sparks, Nevada, provides children with a wide range of recreational opportunities providing an enjoyable time in an idyllic natural environment.
Families may enjoy relaxing strolls, bike rides, and picnics among the natural beauty of the surface to the park's wide areas and charming routes.
The large sports fields of the park provide kids ample freedom to play a variety of team sports, such as soccer, baseball, and softball. This enables them to improve their physical abilities and cultivate a culture of healthy competition and teamwork.
Additionally, the park's well-maintained resources, such as the restrooms, and picnicattracting covered shelters assure an enjoyable experience for families spending a day there. Golden Eagle Regional Park is dedicated to creating an inviting and family-friendly environment which makes it a beloved place for youngsters to enjoy outdoor activities, connect with nature, and make enduring memories with their loved ones.
Scheels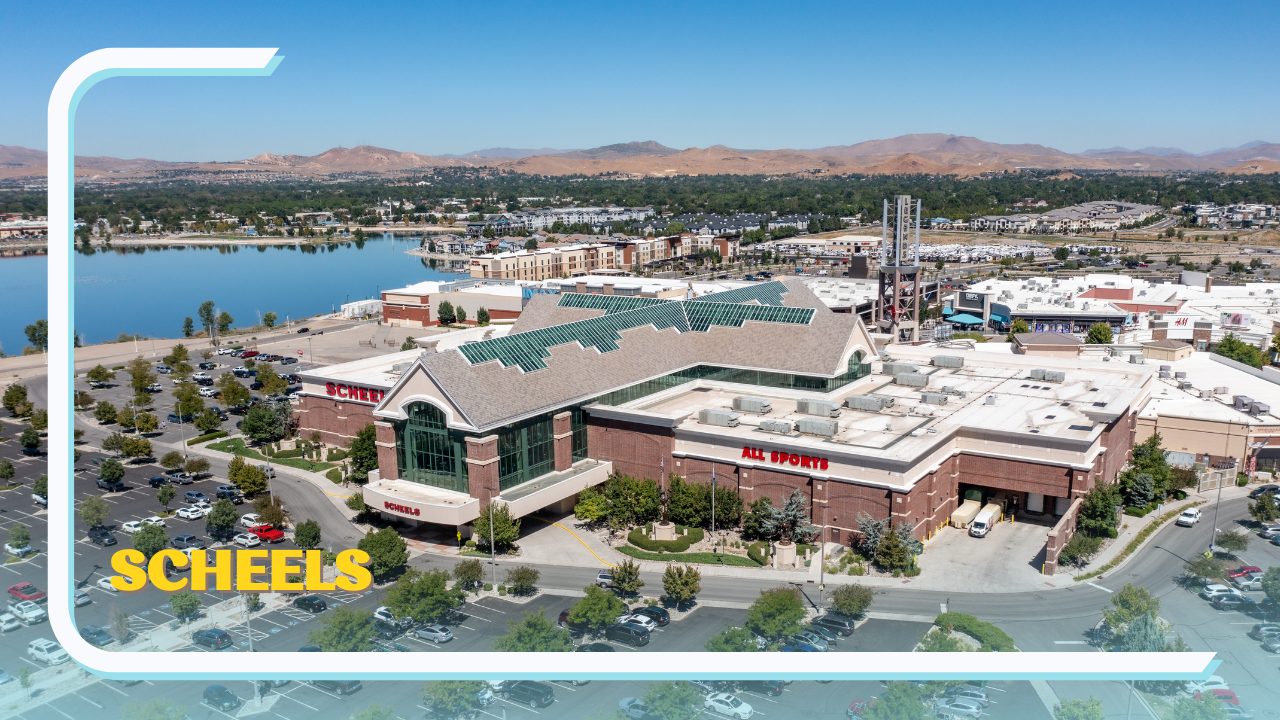 Scheels is the most premium sporting store in Sparks, Nevada. It is recognized for providing an outstanding shopping experience and a wide variety of goods and services.
Consumers may browse through a wide variety of items, from athletic footwear and sports clothes to camping equipment and outdoor accessories.
Scheels goes further than standard retail by providing entertaining activities on its property, such as a Ferris wheel and a miniature bowling alley, enhancing the shopping experience with entertainment and excitement.
This special feature separates Scheels from other stores and transforms it into a destination where families and friends can spend an enjoyable day browsing a wide variety of items and taking in interactive activities.

Explore Golfing Activities
Kiley Links Golf Course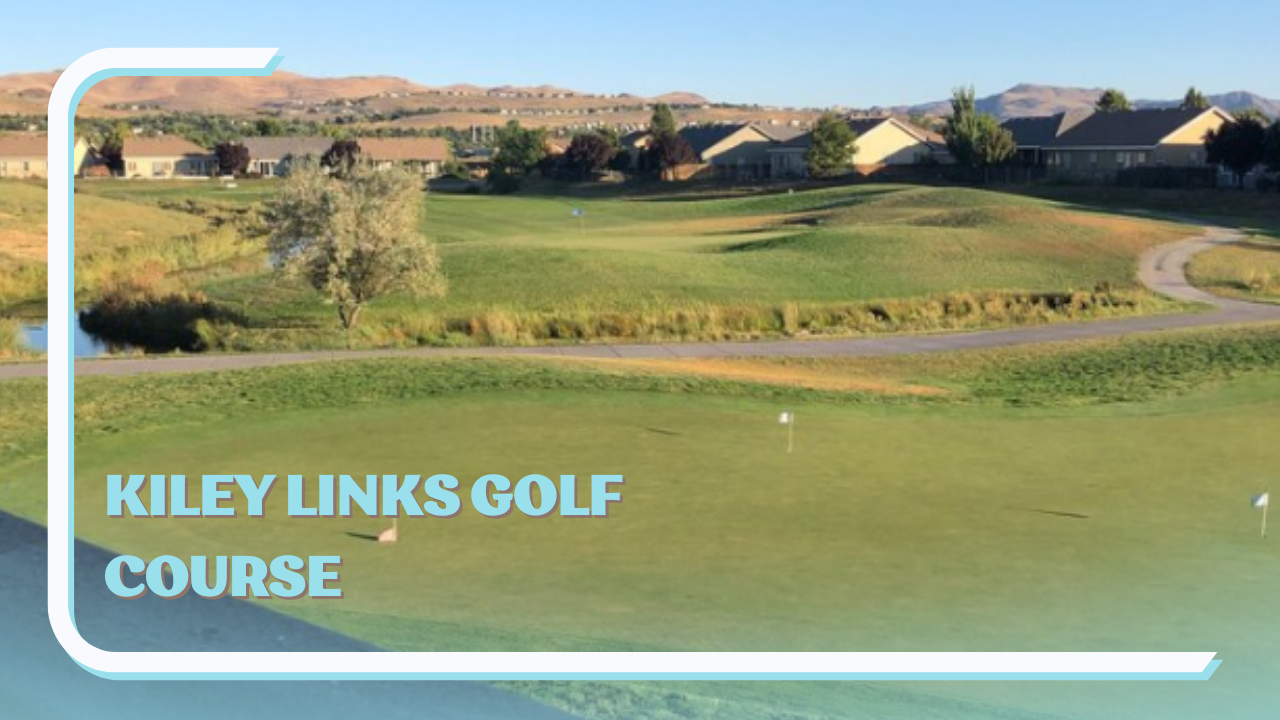 The Kiley Links Golf Course is a paradise for golfers and natural world lovers which is recognized for its seductive natural beauty and first-rate sporting infrastructure.
In addition to the greens, Kiley Links Golf Course has a variety of recreational facilities, such as driving ranges, practice spaces, and professional instructions, that enable enthusiasts to improve their talents.
Wildcreek Golf Course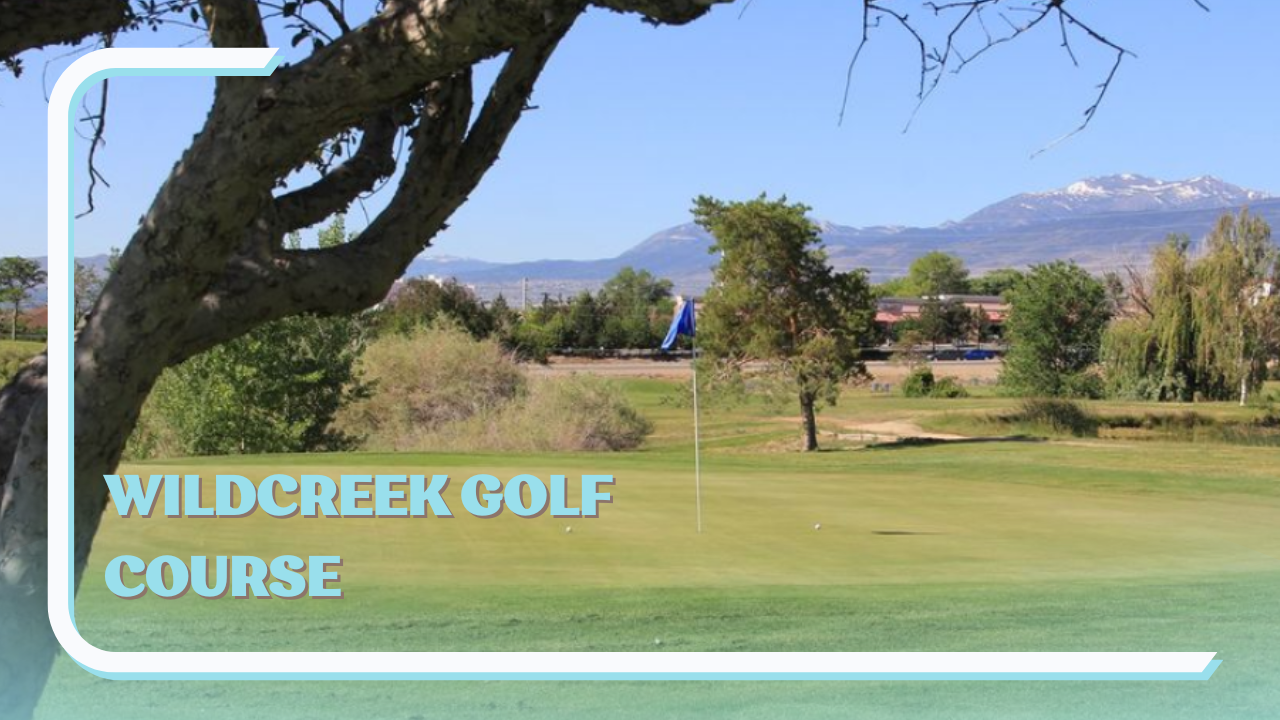 The Wildcreek Golf Course in Sparks, Nevada, is a well-known golfing venue that combines the best of the outdoors with top-notch endurance. The course's strategic layout, along with its diverse scenery ensures a fun and satisfying game.
Other than providing great golfing, Wildcreek Golf Course provides a number of amenities to make the visit more enjoyable. These satisfy the various needs of both seasoned golfers and beginners to the game and offer practice areas, qualified coaching, and a stocked pro shop.
Red Hawk Golf Course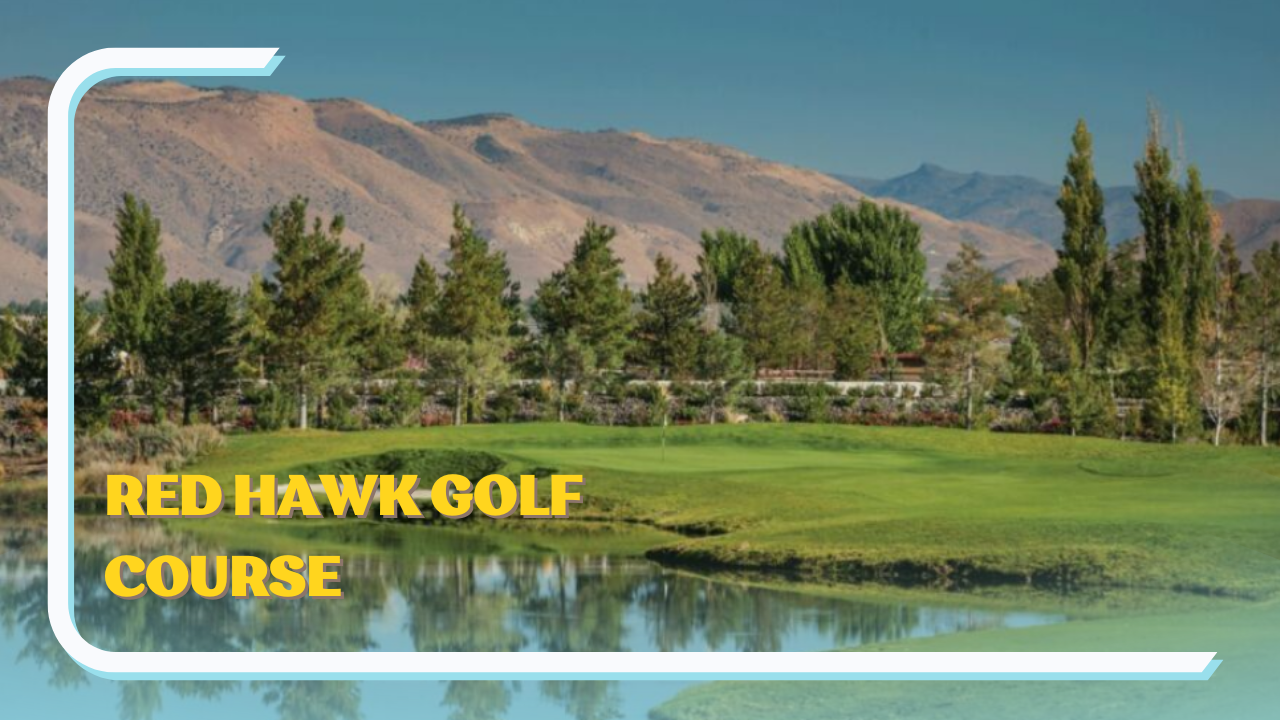 Red Hawk Golf Course offers guests a unique chance to enjoy a refreshing weekend getaway, nestled in the stunning scenery of Sparks, Nevada. Red Hawk Golf Course also provides practice facilities and expert instruction, enabling guests to improve their game and acquire a greater understanding of the game.
D'Andrea Golf Course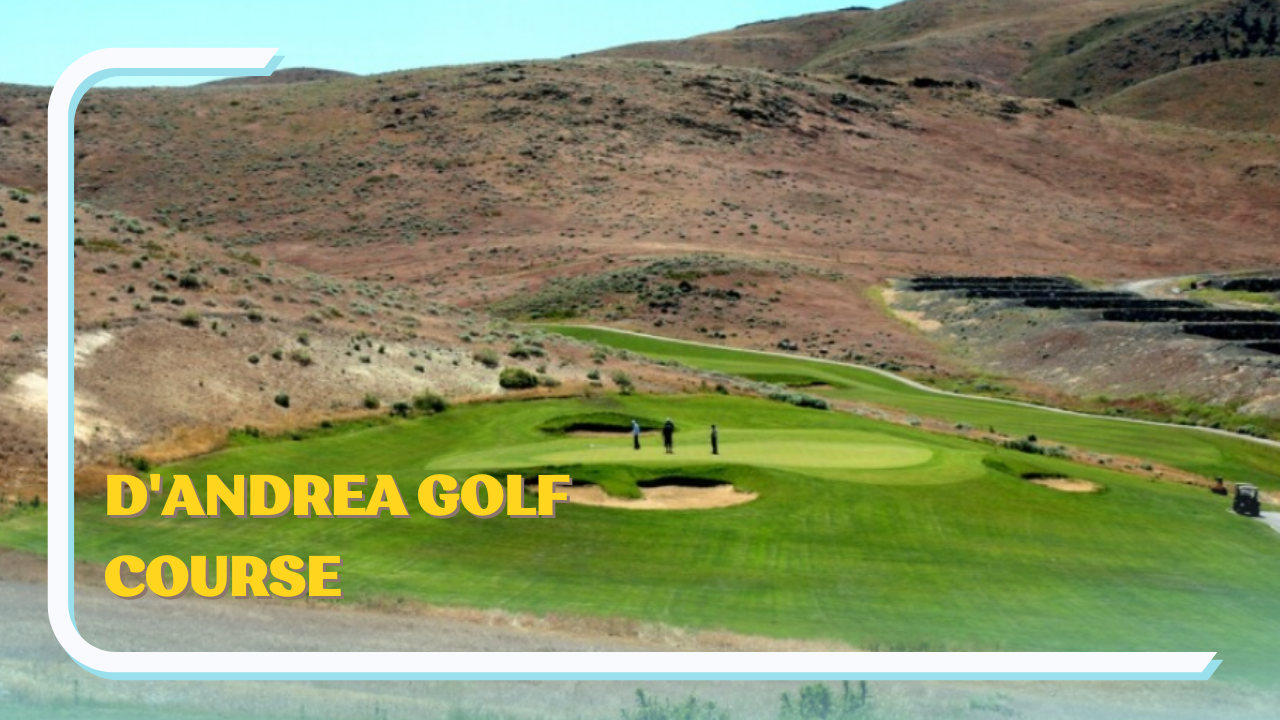 The gorgeous and demanding D'Andrea Golf Course welcomes golfers of all skill levels. It is nestled away in Sparks, Nevada's tranquil surroundings. Playing golf on this well-kept course offers golfers a peaceful haven to unwind in the beauty of the natural world with its grassy greens, well-kept fairways, and stunning views of the surrounding mountains.
Other Popular Places in Sparks, NV
Being one of the best vibrant areas in Nevada, Sparks offers many more places to visit with your family and enjoy a good vacation or weekend.
Places such as Outlets at Legends Park, Revision Brewing Company, BJ's Nevada Barbecue Company, etc are dynamic places in Sparks that provide a great cultural environment for tourists to enjoy a great leisure.
Outlets at Legends Park
The Outlets at Legends Park in Sparks, Nevada, is a top shopping destination that features a variety of retail stores, boutiques, and culinary facilities.
Revision Brewing Company
Visitors can join in a tasting experience where they can try a selection of expertly brewed beers while soaking up the lively and inviting environment of this place.
BJ's Nevada Barbecue Company
The restaurant offers a cozy and welcoming eating experience encouraging customers to taste the tender meals and rich flavors that perfectly capture classic Southern barbecue food.
Niko's Greek Kitchen
This restaurant offers a unique dining experience allowing customers to enjoy the rich flavors and cultural spirit of Greece. It focuses on delivering classic Greek cuisine made with fresh and tasty ingredients.
Pietro's Famiglia
Pietro's Famiglia in Sparks, Nevada, is famous for its flavorful and genuine Italian food. Pietro's Famiglia provides an enjoyable delicacy journey among the colorful aromas and flavors of Italy including the rich pasta dishes to the delicious pizzas and mouth-watering sweets.
Sparks Water Bar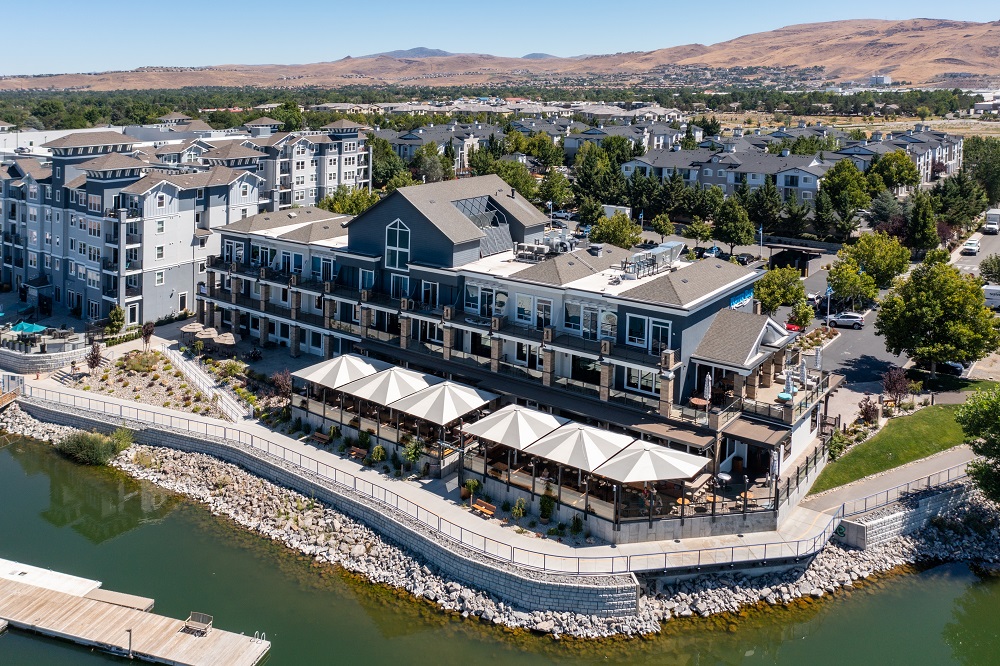 Sparks Water Bar is a waterfront restaurant in Sparks, Nevada that offers a variety of dishes and drinks with a view of the Sparks Marina and the Sierra Nevada mountains. It is open for lunch and dinner, and also features a bar, a deck, and private dining rooms.
7 Things to Do in Sparks This Weekend
There are a bunch of opportunities to enjoy and chill out a great weekend in Sparks, NV.
The places allow visitors from different places to enjoy the bustling natural beauty and charming environment to enjoy a great weekend after such a busy week at work.
Here are 7 things to do in Sparks this weekend:
Discover a range of stores and restaurants at Legends at Marina's vibrant shopping area for a pleasurable period of shopping.
Enjoy a delicious dinner at one of the restaurants in Victorian Square while taking in the vibrant metropolitan atmosphere and the mouthwatering regional dishes.
Relax while enjoying a cool drink at one of the area's beautiful cafés or pubs while taking in the bustling native vibe.
Enjoy a relaxing stroll through Sparks Marina Park while taking in the beautiful lake views and having an enjoyable meal by the edge of the lake.
Witness the dynamic and diverse artistic offers of the city by attending a live music performance or cultural event at one of the entertainment venues or open-air venues.
Join a local gathering or festival and embrace the spirit of life that distinguishes Sparks' thriving neighborhood.
Take part in a friendly sporting tournament at one of the modern recreational venues to encourage a spirit of cooperation and healthy competition among friends and family.
Conclusion
Sparks is a vibrant and welcoming city that effectively integrates the outdoors, recreational possibilities, and a diverse cultural heritage. The area offers a perfect vacation for all seasons ensuring a wonderful experience for both locals and visitors combined with its lovely local cafes, vibrant commercial areas, and interesting cultural activities.
Sparks is an absolute treasure chest of adventure and pleasure representing a perfect combination of natural wonders and modern joys.