Moving To & Living In Reno NV: The Ultimate Guide
Posted by David Tully on Monday, May 8, 2023 at 2:37:46 AM
By David Tully / May 8, 2023
Comment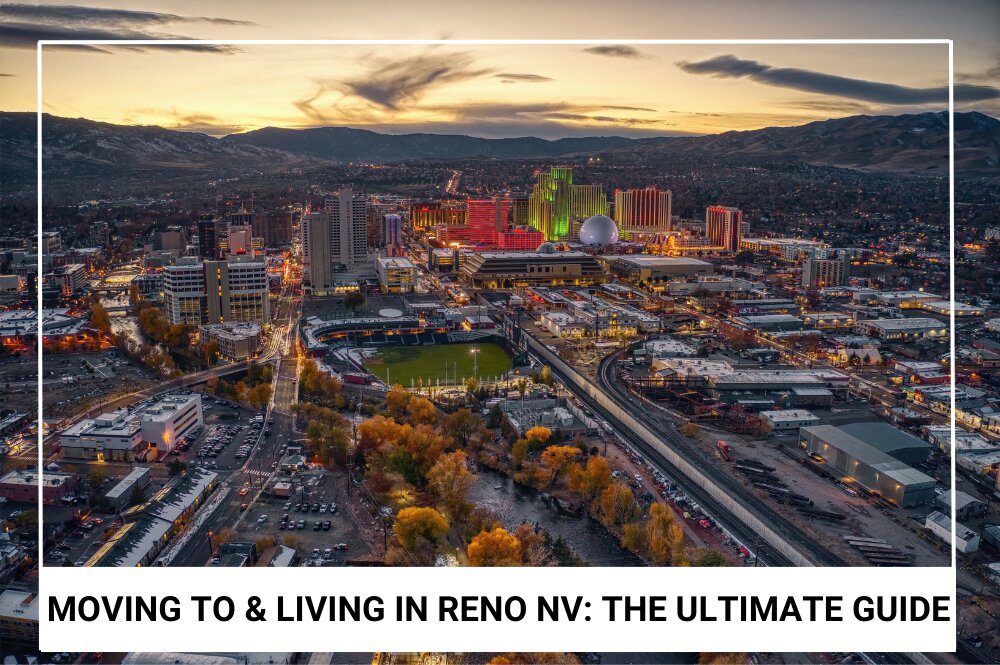 Welcome to "Moving To & Living In Reno: The Ultimate Guide", your go-to resource for all things related to living in one of the best cities in Nevada. Located in the northwest part of the U.S. state of Nevada along the Nevada-California border, Reno is a cosmopolitan destination with natural beauty in every corner.
Reno is just 22 miles north of the beautiful Lake Tahoe, making it an ideal location for those who love outdoor activities. The city is also known for being a flourishing tech and start-up scene, making it one of the largest business hubs in America. With no corporate or personal income taxes, it's no wonder why Reno is a coveted destination for people looking to start a new life.
Whether you're a resident or someone considering relocating to Reno, this guide will provide you with all the information you need to make the most of your time in this vibrant city. From the best neighborhoods to the top restaurants and attractions, we've got you covered. So sit back, relax, and let us help you navigate the ins and outs of living in Reno.
Living in Reno, NV
Reno, Nevada, also known as the Biggest Little City in the World, is a dynamic city that attracts tourists and locals alike. While the city is renowned for its gaming tourism industry, there's much more to Reno than just slot machines and poker tables. The city is an epicenter for arts, culture, foodies, and more. With a population of approximately 266,511 people, Reno boasts a thriving and diverse community.
Temperatures in Reno may vary widely throughout the year, ranging anywhere from 23 degrees Fahrenheit to 90 degrees Fahrenheit. Despite the fluctuating temperatures, residents of Reno love their city, and it's easy to see why. From the stunning natural beauty of the surrounding countryside to the vibrant and welcoming atmosphere of the downtown area, Reno truly has something to offer you.
Reno, NV Real Estate
Are you yearning for a fresh start in a bustling metropolis teeming with possibilities for enterprising millennials and ambitious professionals? Your search ends here in Reno, NV! This sizzling real estate market caters to all needs and desires, from capacious single-family homes tailored for young families to exquisite master-planned communities crafted for those who crave the finer things in life.
Moreover, the educational landscape in Reno is unparalleled. With an array of academic options at your disposal, you can be confident that your little ones will receive a first-rate education. And the best part? The median home value in Reno sits around $500K, which means that you can easily find the property of your dreams within your budget.
Reno neighborhoods that have been attracting buyers from all over include: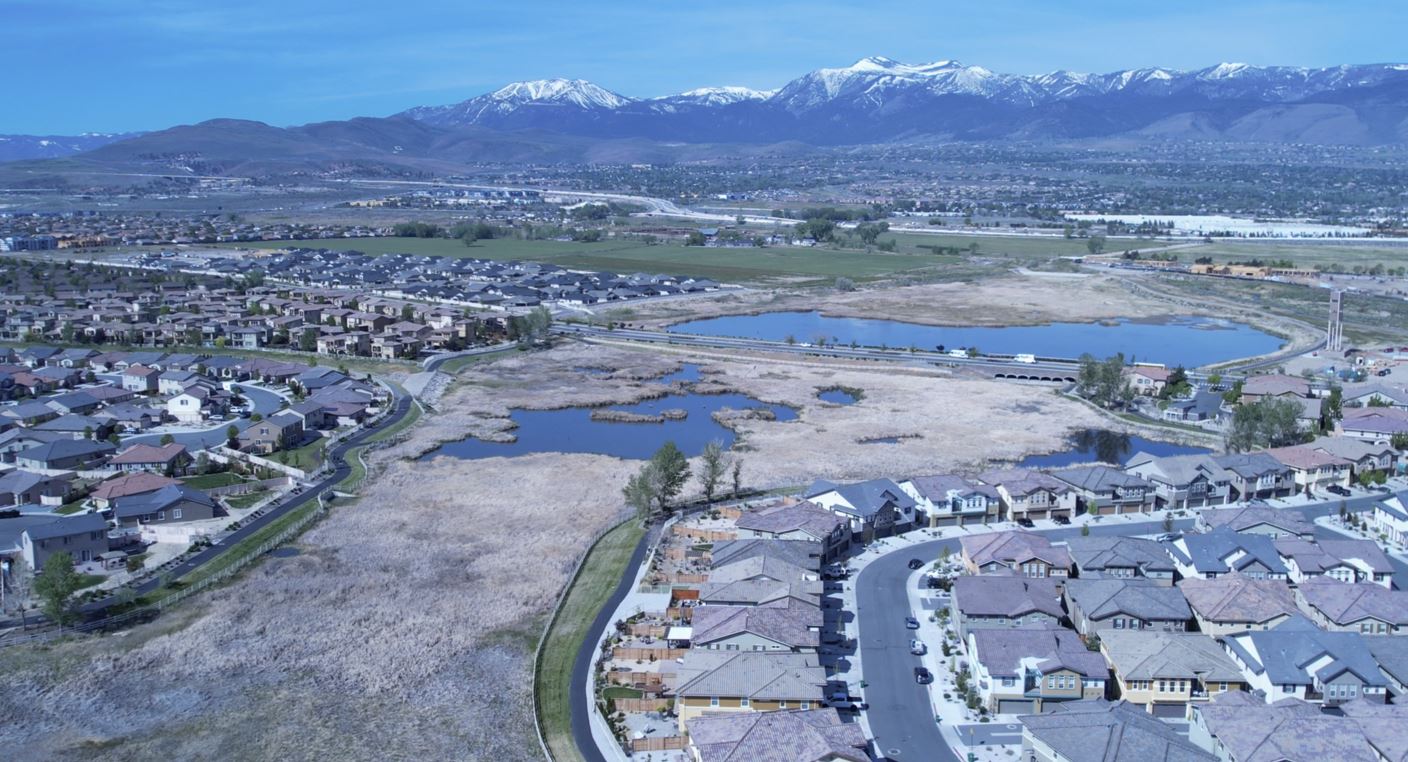 Damonte Ranch, located at the base of the Sierra Nevada Mountains, is a master-planned community in Reno, NV that has been reinvented to provide a unique experience of the city's way of life. With an average home value of around $650,000, Damonte Ranch offers a home for everyone while providing a stunning backdrop that will leave you in awe. Living in this wonderful community means enjoying the perfect balance of modern city amenities and natural beauty.
The Arrowcreek neighborhood is an exquisite 3,200-acre master-planned community situated in the Southwest part of Reno. With its prime location, just 13 minutes away from downtown, Arrowcreek presents a calming environment that's still close enough to all the excitement.
This captivating community boasts generous green spaces and not one but two championship golf courses, making it a golfer's paradise. Additionally, Arrowcreek's gorgeous community consists of three to five single-family homes, with prices ranging between $800K to $3.5M.
Estates at Mt. Rose
The Estates at Mt. Rose is undeniably one of the most visually stunning neighborhoods in Reno, boasting luxury homes that are a sight to behold. With sprawling lots and property values of around $1.4M, this exclusive community is a symbol of opulence and extravagance.
Not only does it deliver an unparalleled living experience, but it's also conveniently located near a plethora of shops, restaurants, and exciting downtown Reno entertainment, making it one of the top choices for those who want the best of all possible worlds.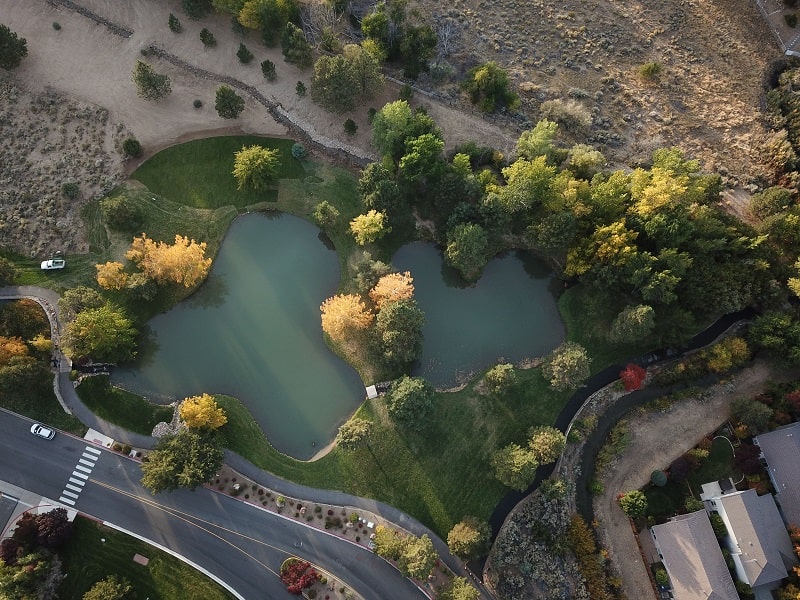 Caughlin Ranch has been captivating hearts since 1984 and remains one of Reno's top master-planned communities, located just off Highway 659. The tranquil and relaxed suburban vibe throughout Caughlin Ranch is ideal for those who long for a peaceful retreat from the hustle and bustle of city life.
The beauty of this community is exemplified by its towering trees and perfectly positioned flowers that adorn the area. With 30 subdivisions, Caughlin Ranch offers a variety of prices starting at around $650K and going up to 4 million dollars, catering to every budget and lifestyle.
Education in Reno, NV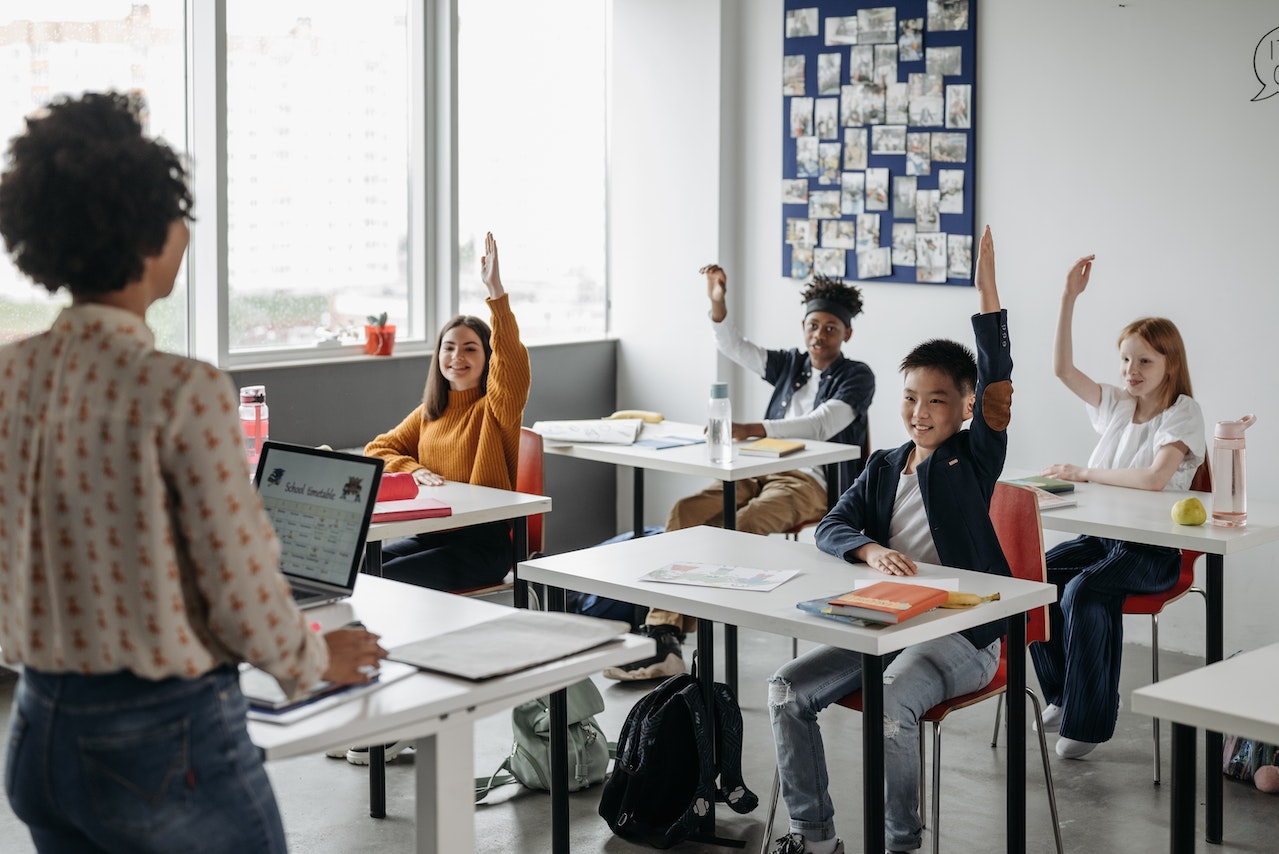 Education is one of those things that has the power to pull potential Reno residents in, and the city doesn't disappoint. From the distinguished University of Nevada-Reno to various public schools operated by the Washoe County School District, you can be confident that your children will receive a top-notch education.
School-aged children living in Reno, NV have the opportunity to attend the following schools:
- The Davidson Academy of Nevada l 1164 N Virginia St, Reno, NV 89503, United States
- Hunter Lake Elementary School l 909 Hunter Lake Dr, Reno, NV 89509, United States
- Academy of Art Careers and Technology l 380 Edison Way, Reno, NV 89502, United States
- Roy Gomm Elementary School l 4000 Mayberry Dr, Reno, NV 89519, United States
- Reno High School l 395 Booth St, Reno, NV 89509, United States
Things to Do in Reno, NV
It's no secret that Reno holds many treasures for visitors and locals alike. From the moment you first set foot in this vibrant city, you'll be swept up in a contagious energy that's hard to resist. The natural beauty of the area draws crowds year-round, with hiking, biking, and skiing all popular pastimes. But there's so much more to experience as well- from unique museums that showcase art, history, and culture to an exciting dining scene that's second to none.
Not to mention the lively entertainment options, including casinos, music festivals, and theatrical performances that keep the city buzzing day and night. Whether you're seeking an adrenaline rush or a serene escape, Reno features an endless array of activities to suit every mood and taste.
Come and discover for yourself why Reno is known as "The Biggest Little City in the World."
The Great Outdoors
Reno's breathtaking natural beauty is one of the most alluring aspects of the city. With its majestic mountains, picturesque lakes and rivers, and wide-open spaces, it's hard to resist exploring the great outdoors.
Some of the most beloved outdoor destinations in Reno, NV include:
- Reno Riverwalk District
- Mt. Rose Ski Resort
- Rancho San Rafael Regional Park
- Virginia Lake Park
Family-Friendly Activities
Making the move to any new city can be daunting, especially if you have kids. Luckily, Reno is a family-friendly paradise with plenty of activities to keep everyone entertained.
Here are some of the top family-friendly activities to enjoy in Reno:
National Automobile Museum - With over 200 cars on display, the National Automobile Museum is a must-visit for those looking to take a trip back in time.
Animal Ark - Animal Ark is an incredible wildlife sanctuary dedicated to the preservation of native species. Here you can view and learn about some of the area's most fascinating creatures.
Nevada Museum of Art - Embrace the beauty of art at the Nevada Museum of Art, an institution dedicated to displaying and preserving contemporary artwork.
Greater Nevada Field - Home to the Triple-A Reno Acres baseball team, Greater Nevada Field is a great spot to take the family out for some good old-fashioned fun.
Terry Lee Wells Nevada Discovery Museum - The Terry Lee Wells Nevada Discovery Museum is a great spot for kids to explore science, nature, and art in an interactive environment.
Nightlife & Entertainment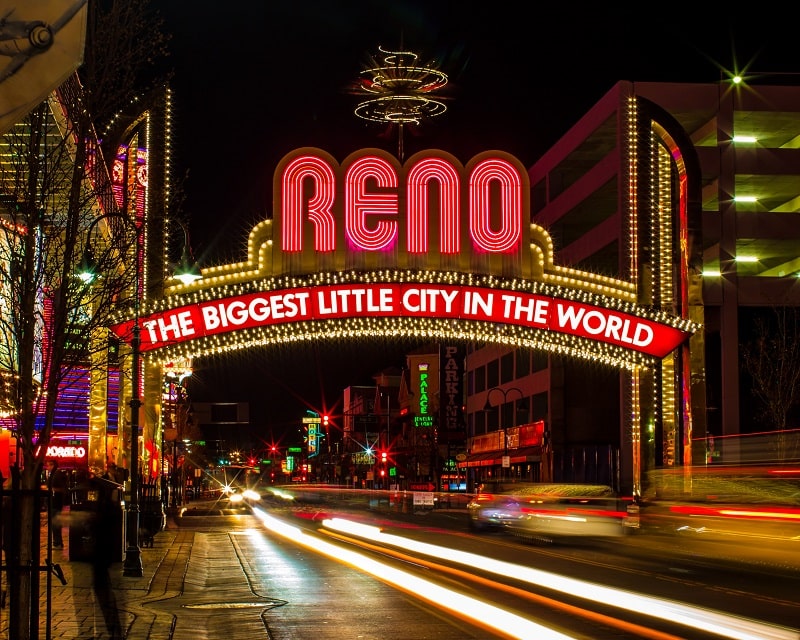 For seeking more age-appropriate activities, Reno offers plenty of nightlife and entertainment options. With dozens of casinos, cabarets, pubs, and nightclubs dotting the cityscape, it is a known fact that Reno truly knows how to keep the fun going.
To truly experience Reno in all its glory, be sure to check out some of these essential nightlife and entertainment spots:
- Atlantis Casino
- Peppermill Casino
- Grand Sierra Resort
- Lex Nightclub
Living in Reno, NV sets a whole new world of opportunity before you, so get ready to explore it all. With the proper guidance and knowledge of the area, you will be on the fast track to settling into your new home. Hopefully, this ultimate guide has ignited your enthusiasm for the Reno, NV lifestyle and all it has to offer.
In this video, I am going to tell you about the top 5 most affordable Reno neighborhoods. These affordable neighborhoods include Northwest Reno, Stead, Lemmon Valley, Cold Springs, and the Mira Loma/Donner Springs area. If you're thinking about moving to Reno or just trying to find an affordable home in Reno, you're going to want to stick around.
David Tully, located in Reno, Nevada is a detail oriented REAL ESTATE professional that can offer his clients significant experience whether they are first time homebuyer, or experienced seller/buyer relocating to Reno. This experienced real estate professional knows the industry and strives on getting the clients exactly what they are looking for.